THREE HARD LAPS
* The Avalanche improved to 8-1-1 in their past 10 games – including five straight wins – and moved within one point of first place in the Western Conference standings.
* Without his captain in the lineup, Leon Draisaitl collected his fourth four-point outing of the season to open up an eight-point lead in the Art Ross Trophy race.
* Mathew Barzal collected three assists as the Islanders scored five goals for the second time in as many days and prevailed in a Metropolitan Division showdown.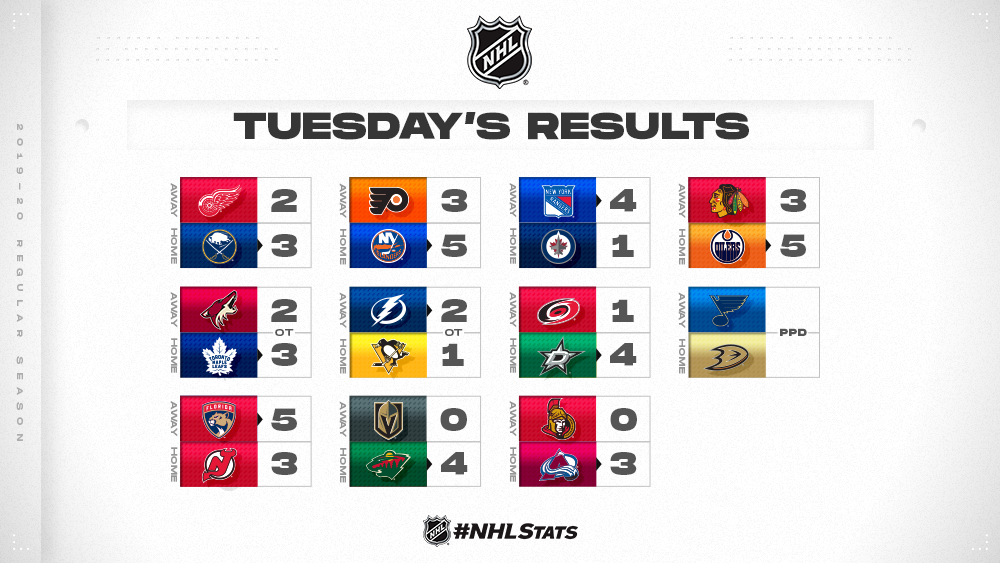 BLUES/DUCKS GAME POSTPONED DUE TO MEDICAL EMERGENCY
Tuesday's game between the Blues and Ducks was postponed by the NHL due to a medical emergency that occurred at 12:10 of the first period involving defenseman Jay Bouwmeester. A decision on when the game will be played will be made in the near future.