Kukla's Korner Hockey
by Paul on 04/25/18 at 07:28 AM ET
Comments (0)
BRUINS TO HOST MAPLE LEAFS IN GAME 7 TONIGHT
The First Round of the 2018 Stanley Cup Playoffs will come to a dramatic close on Wednesday when the Bruins host the Maple Leafs in Game 7 at TD Garden in Boston – the lone remaining game of the opening round.
* The winner of Wednesday's showdown will advance to the Second Round and face the Lightning, the No. 1 seed in the Eastern Conference.
* The Bruins hold an all-time record of 13-12 in Game 7s, including a 12-8 mark on home ice. This will mark Boston's 26th appearance in a Game 7, breaking a tie with Detroit (25) for the most in NHL history. The Maple Leafs own an all-time record of 12-10 in Game 7s, including a 5-9 mark on the road.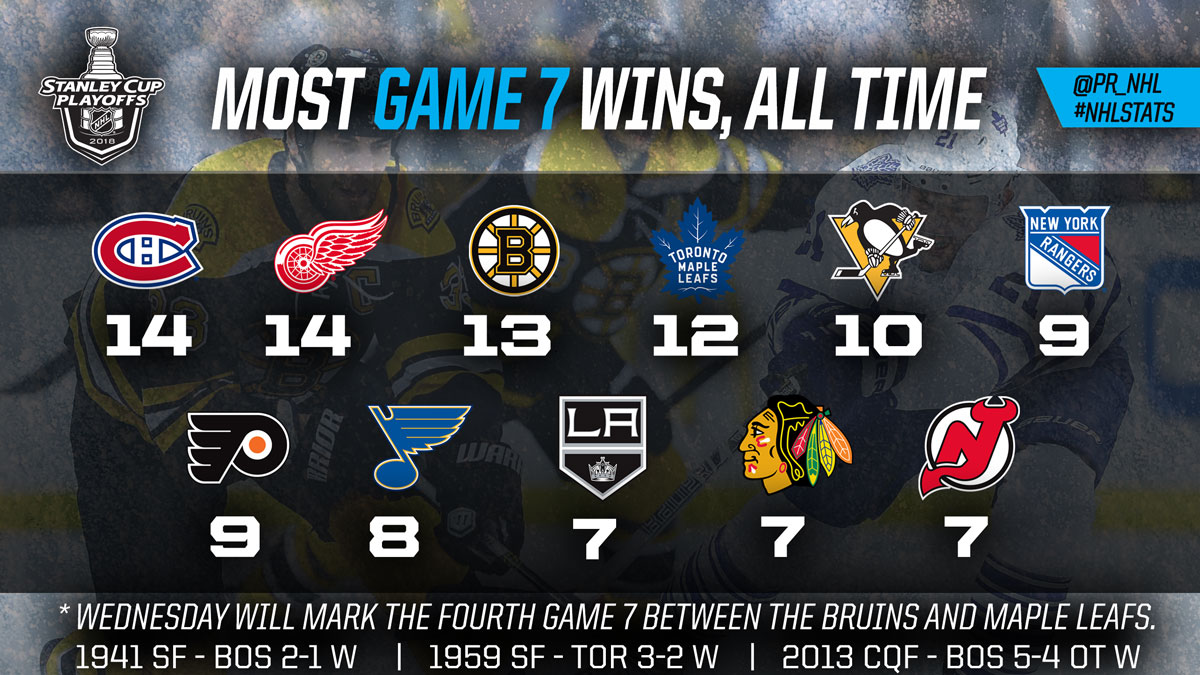 * Bruins defenseman Zdeno Chara will be making his 12th career Game 7 appearance, the most among active players and one behind all-time leaders Patrick Roy and Scott Stevens (13).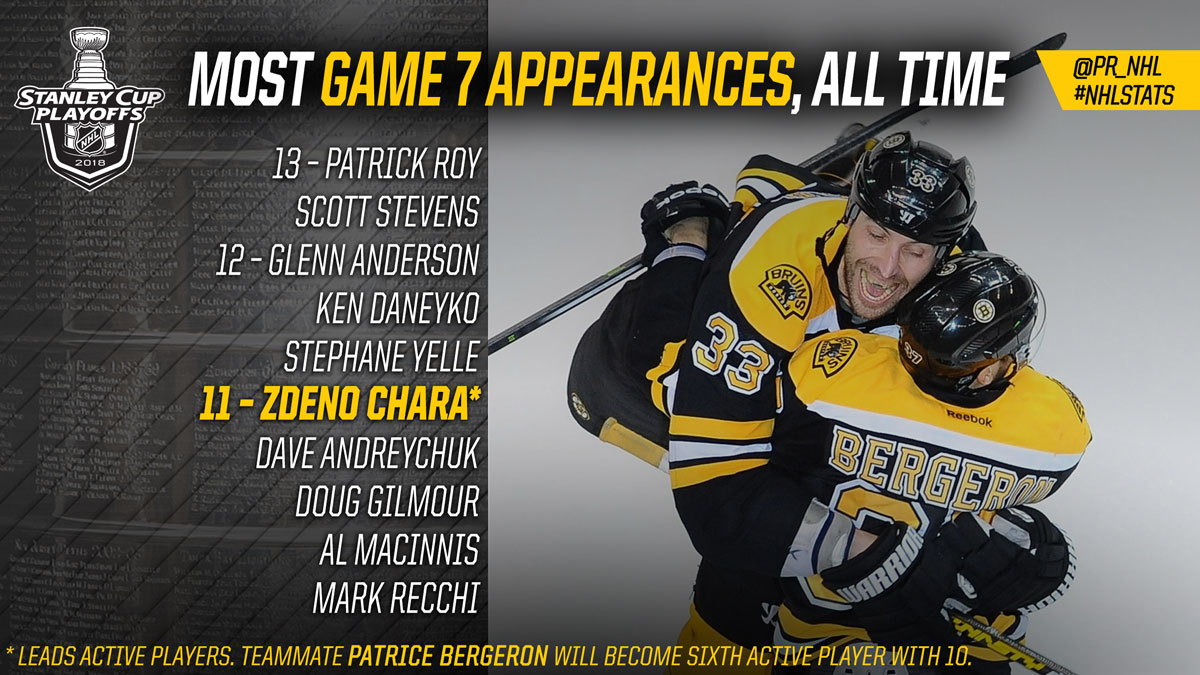 GAME 7 HISTORY: BOSTON VS. TORONTO
Boston holds a 2-1 edge in three previous head-to-head Game 7 matchups against Toronto, with each decided by one goal:
May 13, 2013 in Boston – Bruins 5, Maple Leafs 4 (OT)
* The Maple Leafs rallied from a 3-1 series deficit to force a Game 7 against the Bruins in the 2013 Conference Quarterfinals. Boston closed out the series by becoming the first team in NHL history to overcome a three-goal, third-period deficit to win in a Game 7. Bruins forward Patrice Bergeronhad a legendary performance in the final contest, recording 2-1—3 including the tying goal with 51 seconds remaining in regulation and the overtime winner.
* A total of 11 players on the current Bruins and Maple Leafs rosters skated in that game – seven from Boston (Bergeron, Zdeno Chara, Anton Khudobin, David Krejci, Brad Marchand, Adam McQuaid and Tuukka Rask) and four from Toronto (Jake Gardiner, Nazem Kadri, Leo Komarov and James van Riemsdyk).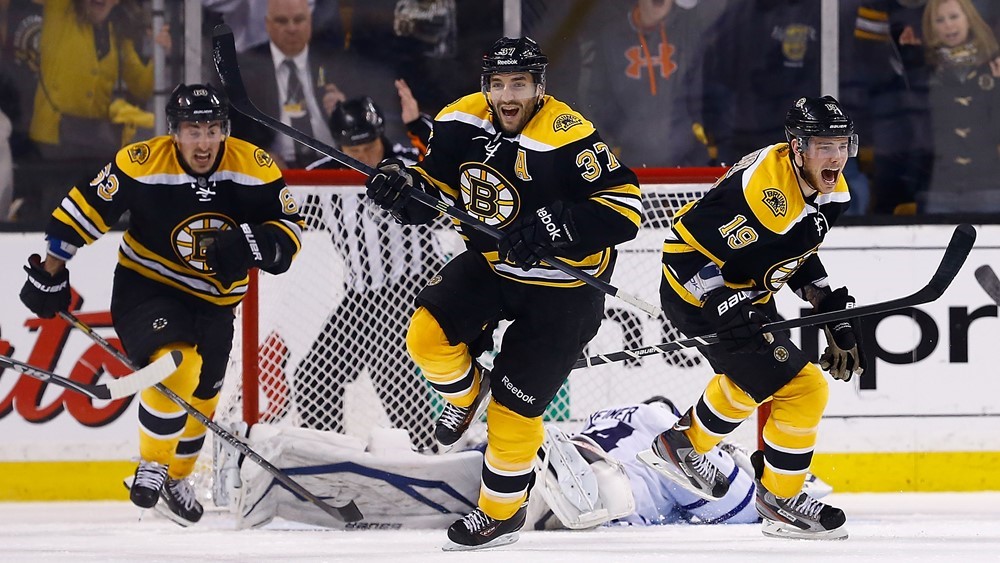 April 7, 1959 in Boston – Maple Leafs 3, Bruins 2
* The Maple Leafs trailed 2-1 heading into the third period of Game 7 in the 1959 Semifinals before Bob Pulford and Gerry Ehman scored in the final frame – with Ehman's winner coming with just 2:33 remaining in regulation – to give Toronto a 3-2 victory and a berth in the Stanley Cup Final (4-1 L vs. MTL). Ehman, who would eventually capture his lone career Stanley Cup with Toronto in 1964, led all skaters in the Maple Leafs-Bruinsseries with 6-3—9.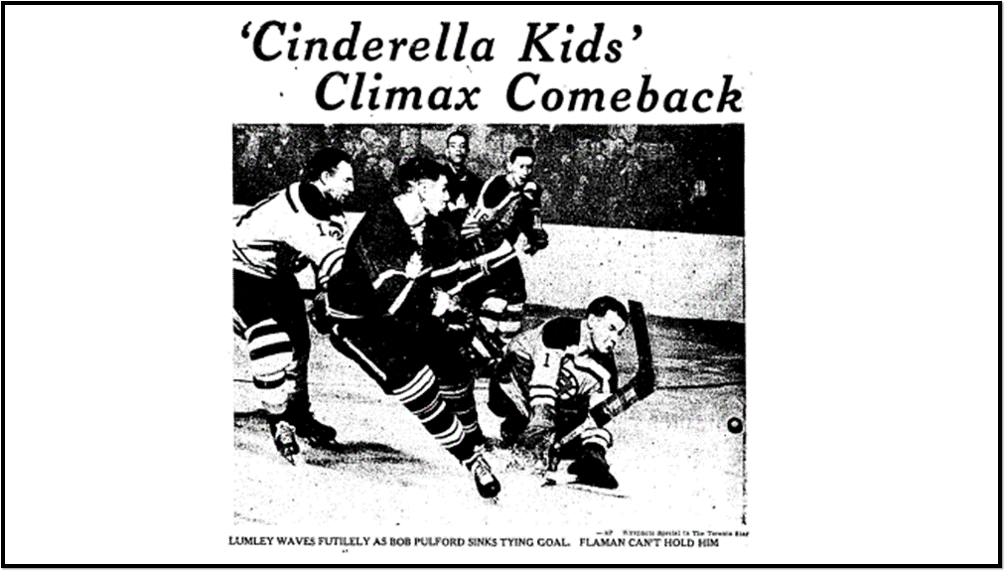 April 3, 1941 in Boston – Bruins 2, Maple Leafs 1
* Game 7 of the 1941 Semifinals saw the Bruins rally from a 1-0 deficit in the first period with tallies from Flash Hollett and Mel Hill to hold on for a 2-1 victory. With the win, Boston advanced to the Stanley Cup Final where they swept Detroit in four games.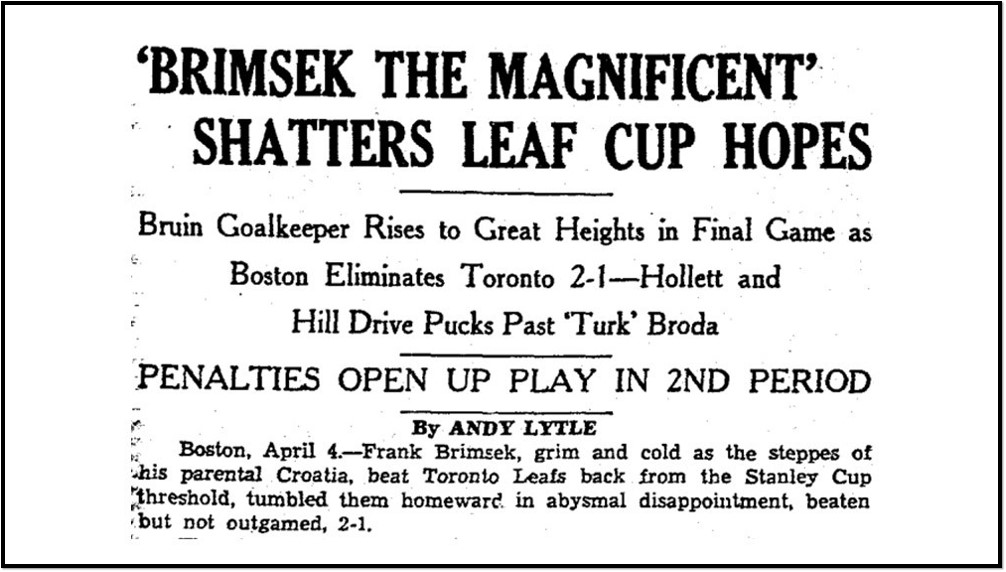 GAME 7 QUICK HITS
Of the 169 all-time Game 7s in the Stanley Cup Playoffs:
* The team that scores first is 126-43 (.746).
* Home teams own a 99-70 (.586) advantage.
* Forty-one have required overtime (24.2%). Home teams have a 21-20 edge.
NBC Sports Channel Finder | Sportsnet Channel Finder | NHL Network Channel Finder

QUICK CLICKS
· Oral history of Bruins Game 7 comeback vs. TOR in 2013 (via Mike Zeisberger)
· Alex Ovechkin can't wait to face Penguins (via Tom Gulitti)
· Playoff handshake line a winning tradition (via Dave Stubbs)
· Filip Forsberg is raising his game with the Predators (via Tracey Myers)
· Engelland, Simmonds, Wheeler finalists for Messier NHL Leadership Award
GAME 1 SCENARIOS ANNOUNCED FOR SECOND ROUND
Two Second Round series will begin Thursday, followed by one each starting on Friday and Saturday:
Thursday, April 26
* Game 1 between the Penguins and Capitals – 7 p.m. ET (NBCSN, CBC, SN, TVAS)
* Game 1 between the Sharks and Golden Knights – 10 p.m. ET (NBCSN, CBC, SN, TVAS)
Friday, April 27
* Game 1 between the Jets and Predators – 8 p.m. ET (NBCSN, CBC, SN360, TVAS)
Saturday, April 28
* If Boston advances, Game 1 between the Bruins and Lightning would be set for 3 p.m. ET (NBC, SN, TVAS).
* If Toronto advances, Game 1 between the Maple Leafs and Lightning would be set for 8 p.m. ET (NBCSN, CBC, TVAS).
the information above was provided by the NHL PR department
Filed in: KK Website Business, KK Interviews, | KK Hockey | Permalink

Comments
Be the first to comment.
Add a Comment
Please limit embedded image or media size to 575 pixels wide.
Add your own avatar by joining Kukla's Korner, or logging in and uploading one in your member control panel.
Captchas bug you? Join KK or log in and you won't have to bother.
Most Recent Blog Posts
About Kukla's Korner Hockey
Paul Kukla founded Kukla's Korner in 2005 and the site has since become the must-read site on the 'net for all the latest happenings around the NHL.
From breaking news to in-depth stories around the league, KK Hockey is updated with fresh stories all day long and will bring you the latest news as quickly as possible.
Email Paul anytime at pk@kuklaskorner.com
Tweets by @kuklaskorner