The NHL Playoffs are scheduled to begin on April 17th and I fully expect the Detroit Red Wings to be there.
Of course, injuries come into play. The Wings cannot afford to lose three players for a length of time. Husso, Seider and Larkin are players who must stay healthy. If not, trouble.
One game at a time, play as a team and we will be watching flying octopuses come mid-April.
We are this close folks...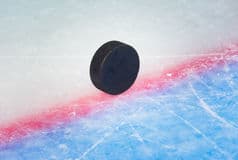 Below is the current wild card race in the East after tonight's games and the remaining Detroit schedule.