Kukla's Korner Hockey
Category: NHL-Talk
by Paul on 01/15/19 at 08:40 AM ET
Comments (0)
from Pierre LeBrun of The Athletic,
You're looking at a guy who still wears the scars of covering a few NHL lockouts in his day.

But I must say, what I'm hearing from both sides these days on the NHL labour front is almost unheard of for this sport.

You're talking about a league that's had three lockouts in 25 years.

But at this hour, for what it's worth in the here and now, we seem to have two sides genuinely hoping to avoid missing games this time around.

Under the auspices of meeting a few times this season to salvage the 2020 World Cup of Hockey, including a positive get-together last week in Las Vegas, there's been spill-over CBA chatter which well, has actually been positive....

"Talking in a substantive and meaningful way this far in advance of contract expiration can only be a good thing," NHL deputy commissioner Bill Daly told The Athletic on Monday.
more ($$$)
Filed in: NHL Talk, NHLPA, | KK Hockey | Permalink

by Paul on 01/11/19 at 12:40 PM ET
Comments (0)
from Elliotte Friedman of Sportsnet,
San Jose vs. Vegas is reason enough to be at T-Mobile Arena on Thursday night. The two teams have combined to win 11 games in a row, chasing the similarly scorching Calgary Flames in the Pacific Division.

But something else is going on. As the game begins, a few of us are looking at an iPad. On-screen is a prototype created for the NHL by BetGenius, which supplies casinos, sportsbooks, and leagues with live data for gambling purposes.

Just 1:34 in, Sharks goalie Martin Jones kicks a Ryan Reaves shot right to Tomas Nosek. Suddenly, it's 1-0 Golden Knights and the arena is a madhouse.

The odds on the iPad disappear for a moment. When they return, they have changed to reflect the score. Didn't like what you saw 94 seconds ago? Check again, because it is a whole new world.

Chris Dougan, Genius Sports' Group communications director, smiles at my reaction.

"The data is the oil," he says. "The algorithm is the engine."
Filed in: NHL Teams, NHL Talk, | KK Hockey | Permalink

by Paul on 01/10/19 at 05:59 PM ET
Comments (1)
Filed in: NHL Talk, NHLPA, | KK Hockey | Permalink

by Paul on 01/09/19 at 06:14 PM ET
Comments (3)
from Geoff Baker of the Seattle Times,
NHL commissioner Gary Bettman said Wednesday that all remains on track for an October 2021 launch of a Seattle team "that has got to be done right."

Bettman and deputy commissioner Bill Daly visited the city for the first time since the league last month awarded a team to a Seattle group headed by David Bonderman and Jerry Bruckheimer. After meeting with Mayor Jenny Durkan, touring a planned practice facility and future season ticket sales office, Bettman said opening night will come quicker than many people think and that the remaining 33 months will be busy ones.

"If you talk about it in the terms of kicking the tires — the tires are in great shape," Bettman told reporters at an afternoon news conference at the Space Needle. He added: "This is going to be great not just for Seattle but for the NHL as well."

Bettman said the NHL has promised the city will host an All-Star Game within seven years of the team beginning play. He is also looking at the possibility of Seattle hosing the NHL entry draft, but could not confirm a date as of yet.
Filed in: NHL Talk, | KK Hockey | Permalink

by Paul on 01/09/19 at 01:02 PM ET
Comments (0)
Portland, Ore. / New York (January 9, 2019) – adidas and the National Hockey League (NHL) today unveiled the new, eco-innovative and ocean-inspired adizero Authentic jerseys for the 2019 Honda NHL® All-Star Game– the first-ever NHL hockey jerseys featuring repurposed and upcycled materials created in partnership with Parley for the Oceans.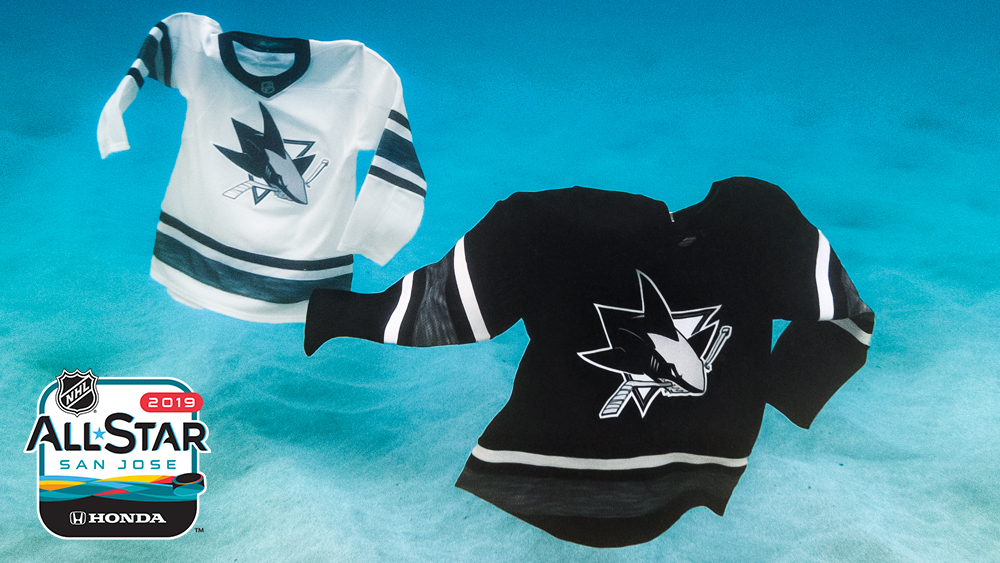 Filed in: NHL Talk, | KK Hockey | Permalink

by Paul on 01/08/19 at 09:22 AM ET
Comments (5)
It wouldn't be surprising to see other players withdraw before the Jan. 26 game. No-hit, three-on-three games don't represent the sport. In the interest of promoting hockey, how about scrapping the All-Star game and instead requiring each team to set up a weekend of skills contests/clinics in their respective cities, with players joining kids from local youth teams? That would grow the game and strengthen community bonds.
-Helene Elliott of the LA Times where you can read about more topics, including the Anaheim Ducks and Henrik Lundqvist.
Filed in: NHL Talk, | KK Hockey | Permalink

by Paul on 01/07/19 at 05:18 PM ET
Comments (0)
Filed in: NHL Teams, Montreal Canadiens, NHL Talk, | KK Hockey | Permalink
Tags: carey+price
by Paul on 01/01/19 at 03:10 PM ET
Comments (3)
NEW YORK (Jan. 1, 2019) – The National Hockey League announced today the locations and dates for the 2019 Tim Hortons NHL Heritage Classic™, 2020 Bridgestone NHL Winter Classic®, 2020 Honda NHL All-Star Weekend and 2020 NHL Stadium Series™ planned for the 2019-20 NHL season. The events were officially announced today by NHL Commissioner Gary Bettman during the 2019 Bridgestone NHL Winter Classic® between the Chicago Blackhawks and Boston Bruins at Notre Dame Stadium in South Bend, Ind.
The 2019 Tim Hortons NHL Heritage Classic™ will feature the Calgary Flames and Winnipeg Jets at Mosaic Stadium in Regina, Sask., on Oct. 26. The NHL Heritage Classic™ returns to the NHL regular-season schedule after games in 2016 in Winnipeg, 2014 in Vancouver, 2011 in Calgary and 2003 in Edmonton. The game will be the second regular-season outdoor contest for both the Flames and Jets.
The 2020 Bridgestone NHL Winter Classic® will feature the Dallas Stars at Cotton Bowl Stadium in Dallas, Texas, on Jan. 1, 2020. It will mark the first NHL regular-season outdoor game for the Stars. The game continues the tradition the League established in 2008 of hosting a regular-season outdoor game at the onset of the new year, with the 2020 edition marking the 12-year anniversary of the first NHL Winter Classic® in Buffalo. Dallas's opponent for the 2020 Bridgestone NHL Winter Classic® will be announced at a future date.
Filed in: NHL Teams, NHL Talk, | KK Hockey | Permalink

by Paul on 12/30/18 at 09:58 PM ET
Comments (0)
via Sportsnet's YouTube page,
Bill McCreary grew up playing hockey but knew he wasn't good enough to play professionally. After taking the advice of on-ice officials he knew, he began refereeing and the rest is history.
Filed in: NHL Talk, NHL Officiating, | KK Hockey | Permalink
Tags: bill+mccreary
by Paul on 12/24/18 at 09:11 AM ET
Comments (0)
from John Ourand of SportsBusiness Journal,
Fox will buy back the RSNs.

It seems obvious that Fox will wind up buying back its regional sports networks from Disney at a discount. Bidders have shied away, based in part on uncertainty in the RSN market from distribution (the Fox RSN carriage deals with three large distributors expire over the next two years) to digital (some deep-pocketed digital companies are scared by the fact that streaming rights are separate from linear TV rights). Plus, logistics are a problem:...

The NHL will split up its rights package.

The NHL's media rights deal with NBC doesn't expire until 2021 but look for the league to begin setting the table for the coming negotiations by pushing for new packages split among two or more networks. It's too early to handicap who will get the package — that's a prediction for next year's column. But I expect NBC to have the biggest rights package that includes the Stanley Cup Final. Fox will be at the table, looking for prime-time content on its broadcast channel. ESPN has made it known that it wants to cut a deal. And Turner will be pitching a combined linear TV-streaming option with its cable channels and B/R Live. If I have to guess, I'd say that ESPN winds up with a second package of games for both linear TV and ESPN+.
more, not related to the NHL...
Filed in: NHL Talk, NHL Media, Hockey Broadcasting, | KK Hockey | Permalink

About Kukla's Korner Hockey
Paul Kukla founded Kukla's Korner in 2005 and the site has since become the must-read site on the 'net for all the latest happenings around the NHL.
From breaking news to in-depth stories around the league, KK Hockey is updated with fresh stories all day long and will bring you the latest news as quickly as possible.
Email Paul anytime at pk@kuklaskorner.com
Tweets by @kuklaskorner
Most Recent Blog Posts