Kukla's Korner Hockey
by Paul on 08/10/20 at 05:45 PM ET
Comments (2)
via Mike G. Morreale of NHL.com,
The No. 1 pick in the 2020 NHL Draft will be awarded in the Second Phase of the NHL Draft Lottery on Monday (6 p.m. ET; NHLN, NBCSN, SN, TVAS).

The eight teams eliminated from the Stanley Cup Qualifiers will participate in the Second Phase, each with a 12.5 percent chance of winning the No. 1 pick. The teams are the Edmonton Oilers, Florida Panthers, Minnesota Wild, Nashville Predators, New York Rangers, Pittsburgh Penguins, Toronto Maple Leafs and Winnipeg Jets.

Those teams finished from seventh (Pittsburgh) to 21st (Minnesota) in the NHL standings this season.

Since the 1995 NHL Draft, no team has held the No. 1 pick finishing better than 26th in the standings.

No team has picked No. 1 after playing in a postseason series since the Minnesota North Stars in the 1983 NHL Draft. Since the 1963 NHL Draft, nine teams have picked No. 1 after playing in the postseason.

"The uniqueness of the 2020 NHL Draft Lottery is exciting for the NHL and its fans in part that it was reconfigured into a two-phase process with the initial lottery phase resulting in the No. 1 selection going to a yet to be determined club," said Dan Marr, director of NHL Central Scouting. "The fact that the eight clubs eliminated in the [Stanley Cup Qualifiers] all have equal odds at winning the lottery makes it truly unique, and the fans in each of those eliminated cities will be excited knowing they have a 1-in-8 chance to be awarded the No. 1 selection."
Filed in: | KK Hockey | Permalink

by Paul on 08/10/20 at 04:01 PM ET
Comments (0)
Goals first, then bloopers below.
Filed in: NHL Teams, | KK Hockey | Permalink

by Paul on 08/10/20 at 01:58 PM ET
Comments (1)
Filed in: NHL Teams, NHL Talk, | KK Hockey | Permalink

by Paul on 08/10/20 at 10:54 AM ET
Comments (17)
The first round begins at 3:00pm ET on Tuesday so get your picks in by then. (post will be at the top of KK until Tuesday afternoon)
How did you do in the qualifying round?
Eastern Conference
1 Philadelphia 8 Montreal
2 Tampa 7 Columbus
3 Washington 6 NY Islanders
4 Boston 5 Carolina
Western Conference
1 Vegas 8 Chicago
2 Colorado 7 Arizona
3 Dallas 6 Calgary
4 St. Louis 5 Vancouver
A pat on the back if you include how long each series goes.
Filed in: | KK Hockey | Permalink

by Paul on 08/10/20 at 08:40 AM ET
Comments (12)
from Damien Cox of the Toronto Star,
It would be hard to argue at this point that any of the teams added to make up this year's group of 24 were substandard or didn't belong. Teams are bunched closer than ever in the salary-cap era, and based on what we've seen in this unprecedented situation, the difference between teams in the middle third of the league and the bottom third may not be as great as some believe.

The Vegas Golden Knights certainly demonstrated that it's possible to start from scratch and immediately be one of the NHL's best teams, a standard the Seattle Kraken will be expected to meet when they begin play in 2021-22.

Most hockey fans prefer playoff competition over regular-season play and find the latter far more meaningful and entertaining. Moreover, keeping more teams involved in the fight for a playoff berth creates more interest in more markets....

Truly, anything is possible now that the NHL has busted through the 16-team barrier without a negative vibe.

For so long, the league has been wedded to the philosophy that the regular season must be a marathon elimination competition that sends about half of the teams home before the Cup tournament begins. But if playoff games generate more profitable gates and TV ratings, not to mention enthusiasm for the sport in more cities, perhaps these playoffs will lead to a larger rethink about the way in which the NHL could structure its games and competitions.
Filed in: NHL Talk, | KK Hockey | Permalink

by Paul on 08/10/20 at 08:34 AM ET
Comments (0)
from Cathal Kelly of the Globe and Mail,
In Sunday's deciding Game 5, the Leafs decided to live or die by their Big Three. A super-friends lineup of Auston Matthews, John Tavares and Mitch Marner provided many opportunities – a few of which you could have scored on – and not one was taken. Everyone else in blue stood around and watched them work.

Toronto lost the game 3-0 and the series 3-2.

On the one hand, this past week was exciting. On the other hand, the NHL doesn't give out ribbons for exciting. This season is as much a failure as the last one, and the one before that, and the one before that. Except that each time you fail this way it gets a little worse.

Popular opinion of the Leafs will now split into two camps.

The first and loudest will maintain that the Leafs are the team we saw at the end of the comeback win. That it's just a matter of harnessing that will to power on a regular basis.

That view will be pushed out hard by management because it's the easiest one to handle. Believing it is just a matter of time is beneficial for the continued job prospects of all involved.
from Bruce Arthur of the Toronto Star,
So another year's gone. The salary cap never stops, but you don't have to break up this core, as tempting as some of it is. There is growth here. A full year under Keefe will help. This Cup chase isn't over, not by a long shot. Dubas and Keefe have a lot of runway left. Next year is another chance.

But now the Leafs have a 12.5 per cent chance at another No. 1 pick, and Alexis Lafrenière, on Monday night. This series was the cumulation of everything that came before it, of a season wasted, and so the end wasn't really a surprise, was it? Maybe it should have been, but it wasn't. They didn't get better enough, and that's probably the toughest part of all.
Filed in: NHL Teams, Toronto Maple Leafs, | KK Hockey | Permalink

by Paul on 08/10/20 at 08:02 AM ET
Comments (0)
SUNRISE, Fla. - The Florida Panthers announced today that an organizational search will begin for the franchise's next General Manager immediately.
Dale Tallon's contract was set to expire following the 2019-20 season. This search follows a mutual agreement between Tallon and the organization to part ways following a 10-season tenure with the club.
Filed in: NHL Teams, Florida Panthers, | KK Hockey | Permalink

by Paul on 08/10/20 at 07:52 AM ET
Comments (3)
Leave your thoughts on Bob McKenzie's body of work in the comments.
I will do the same soon.
Filed in: NHL Media, | KK Hockey | Permalink
Tags: bob+mckenzie
by Paul on 08/10/20 at 12:39 AM ET
Comments (0)
THREE HARD LAPS

* Zach Werenski and Joonas Korpisalo each made triumphant returns to the lineup to help the Blue Jackets win their first winner-take-all showdown and set up a rematch with the Lightning.

* The Capitals and Stars each defeated a 2019 Stanley Cup Finalist to earn the No. 3 seed in the Eastern and Western Conference, respectively. The victories locked in four of five matchups determined Sunday.

* The NHL announced dates, times and broadcast information for the First Round, which begins Tuesday with four Game 1s.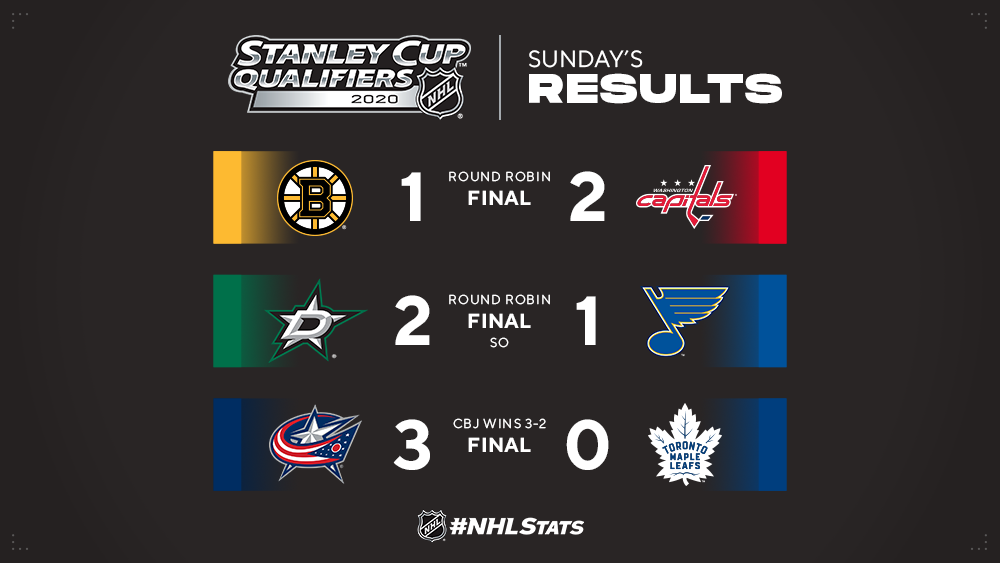 Filed in: NHL Teams, | KK Hockey | Permalink

by Paul on 08/09/20 at 11:59 PM ET
Comments (1)
2 1/2 minutes to watch.
Filed in: NHL Teams, Toronto Maple Leafs, | KK Hockey | Permalink

« Previous ‹ First < 3 4 5 6 7 > Last › Next »
About Kukla's Korner Hockey
Paul Kukla founded Kukla's Korner in 2005 and the site has since become the must-read site on the 'net for all the latest happenings around the NHL.
From breaking news to in-depth stories around the league, KK Hockey is updated with fresh stories all day long and will bring you the latest news as quickly as possible.
Email Paul anytime at pk@kuklaskorner.com
Tweets by @kuklaskorner
Most Recent Blog Posts